With the recent post-COVID tourism resurgence in Thailand and tourist numbers reaching an all-time high according to Tourism Authorities, many hotels have during the latest peak season seen their highest occupancies in 3 years, with many reaching and exceeding pre-pandemic levels. They've had numerous challenges to contend with, but hospitality operators have overcome staff shortages, property maintenance issues, and high customer expectations with ease. Here's to a job well done! What now? Will it be business as usual? Read on to understand our top tips for digital marketing priorities over the low season.
Thailand continues to remain a premium destination for worldwide travelers, the impact of COVID has resulted in an acceleration of Digital Transformation. The first big shift has been the demand for stays that support nomadic lifestyles, where couples and individual family vacation time can integrate seamlessly with work. This means that it is important for properties to better showcase a variety of offerings ranging from onsite amenities to offsite experiences, individual and group offers, and the ability for guests to toggle between relaxation and work-related activities. This shift was brought on by the realization that work can be conducted from anywhere, and no longer do people need to be in one place in order to work. Work is something you do, not a place you go to!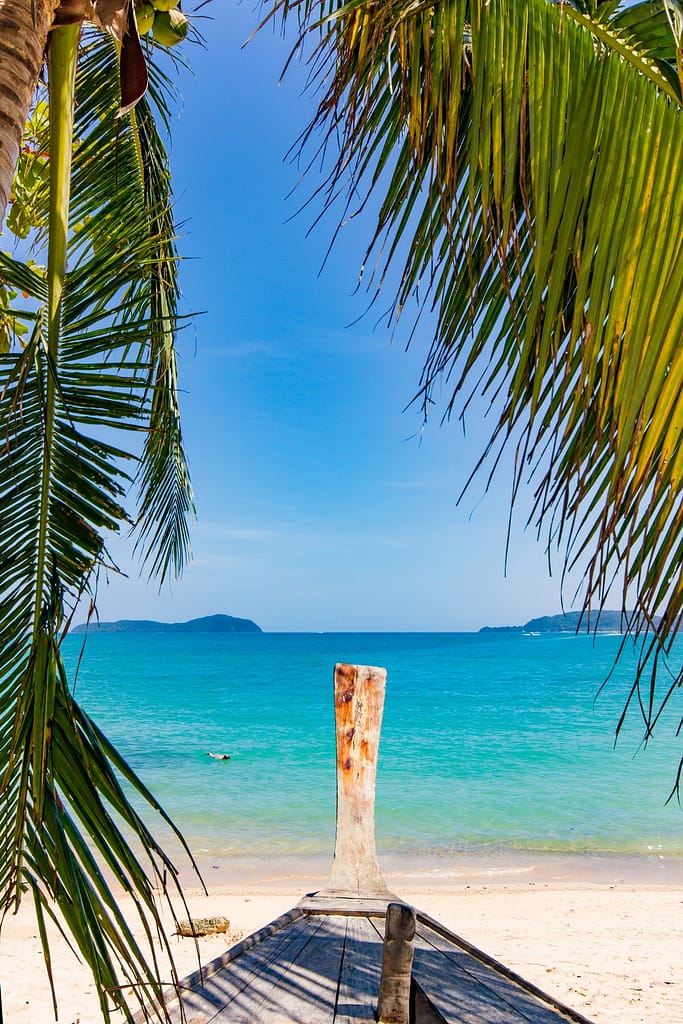 Thailand competes now on the global stage for these tourists, it is no longer about being in competition within the country only, but also competing with other destinations in South East Asia, Europe, and the Middle east, amongst others.
Globally, people now visit websites, use interactive chat features and mobile apps for engagement, communicate on social medias, and engage in virtual experiences more than during any other time in history. COVID has accelerated this to new levels. This means that the online customer experience is now a necessity, with guests wanting to experience a property before booking. Guests now want to be able to see, feel, understand, and engage with a property from thousands of miles away, long before they book and visit. This means that a strong website and compelling online content gives businesses a competitive edge when it comes to customers choosing to stay with them.
Another big shift has been the need for guest flexibility and choice. With tourists being spoilt for choice within and outside of Thailand, online search for the best deals, promotions, and inclusive packages has skyrocketed since the pandemic has ended. Many hotels are offering excellent value adds, whether via Advance Purchase Rates, Long Term Rates, Short Term Packages, Domestic Discounts, Food and Beverage promotions, Loyalty offers, and many more.
However in the clutter of online vacation adverts bombarding potential customers, knowing how and where to place online advertising, how to plan digital advertising channel mix and budgets, and seasonal targeting using digital data insights, has now become critical for any hotel business to be successful.
Here are 444 MEDIA's top 3 priorities on what aspects of Digital Marketing you can focus on during the low season to ensure your business remains future proof!
Give your website a Facelift!
Converting online traffic better can be made easier. Why not start removing outdated content, refreshing images, and improving your online content and customer journeys. This not only helps with your Search Engine Optimisation, it also reduces bounce rates, increases dwell time, and can improve web conversion rates by between 1 – 3% by giving customers a better experience and more confidence in doing business with you. Your website is your face online, and in simple terms, for every 100 quality visitors to your website, you can get between 1 – 3 additional booking sales.
Refresh your Social Medias…
Social Media is an important touchpoint in the buyer decision journey. Have you thought about whether your social media content communicates the correct message? Do you have effective style guides, content themes, and tone of voice? Is your social media content reflective of your brand? Do you have effective engagement and ardent fans on your social medias? Social Media is one of the first places customers experience your brand, and they do this to check you out before booking with you. A good social media presence can increase booking conversions, F&B revenue, and promotions sales. By getting started now and refreshing your social media presence, you can improve your brand positioning, website click throughs, and online reservations. 
Plan Your Digital Advertising Channel Mix and Customer Targeting
Any hotelier will know that many international customer vacation bookings are done well in advance, sometimes planned between 6 – 12 months ahead. Holidays are rarely last-minute decisions and there is a pattern to it depending on the markets. Using digital data and insights from around the world, capitalising on holiday trends for advance bookings can be easier than you think. With a little planning on how to use high-intent Search Marketing, country level SEO domain analysis, Facebook Advertising and Audiences, Online Content Marketing, or Google Display Advertising and Remarketing, you can maximise your advertising budgets and see immediate booking returns and build your occupancy months in advance.
Are you Ready to get started? Get in touch with us for a no-obligation discussion, and let 444 MEDIA help you devise an effective digital marketing strategy, refresh your online image, and position you to maximise customer acquisition, occupancy and revenue