Over the years, influencer marketing has transformed into a mainstream form of digital marketing. Yet there are many businesses that are still uncertain about its benefits or how to harness the art of influencer marketing. We have a strong network of influencers who have been the voice on the ground for so many of our clients and we have learnt that influencers really do hold power.
Here are our top picks on the benefits of influencers for your business and brand.
Let's begin with a simple question, what is an influencer?
An influencer is any person who has an online presence and engages frequently on social media with their audience, also known as their "following".

They use engaging and relevant content to influence people, shape opinions, share content and promote brands. They are also known as social media influencers, digital brand ambassadors, or micro-influencers depending on the size of their following.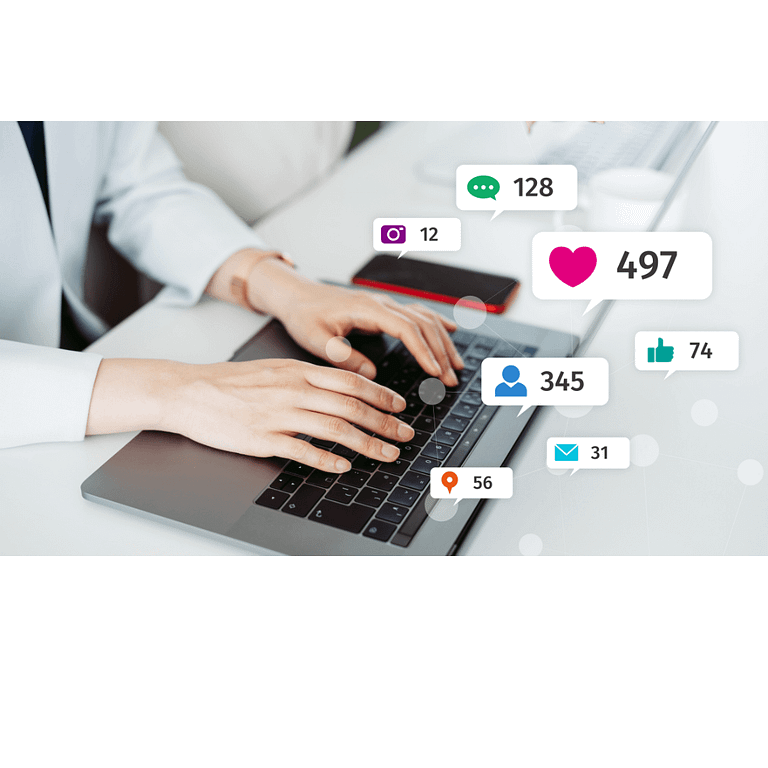 Next, you are probably thinking, why should I invest?
Well, in a world of constant online ads being pushed in front of anyone with access to the internet, the power of advertising sometimes fails. This is where influencers have an advantage in that people are more willing to make decisions based on peer-to-peer opinions and reviews.
Think about the last time you made an online purchase; the chances are you scrolled to the "reviews" section before making a final decision. This is because people trust people more than they trust brands in today's age. Peer reviews are crucial; this is where the art of influencers on a brand has its shining moment.
So, what can an influencer do for your brand?
When you first think of how influencer marketing can work for your brand, you are most likely to think of things such as brand awareness or increased sales. While these are things influencer marketing can help your business achieve, there is so much more.
Let's take a deeper look at the value influencer marketing can bring to your brand.
Influencer content is valuable to its audience. The content is useful, informative, and beneficial to the audience. Influencers often have a niche following of people who share similar interests and are willing to try what an influencer tells them to.
An international beverage company recently entered a new country as part of its business growth plans, however, was uncertain about how to gain the trust of new customers. So, they asked us to devise a go to market strategy to help the company succeed in this new venture.
444 Media developed an influencer strategy that included selecting a fooding influencer group, bridging the local language barrier, fine-tuning the messaging tone to suit the local culture, and facilitating communications between the beverage company and a group of foodie influencers to get better insights about what the most important factors were in introducing a foreign product into a new country.
Today, our client has seen constant monthly growth in brand engagement and revenue with a stellar reputation as a beverage of choice – all this is attributed to the power of partnership with the right influencers.
Influencers help your brand get past those annoying online ads
When searching online, many people scroll past the ads or ignore them. Ever find yourself listening to some music only to be interrupted by an annoying ad? Those 30 seconds feel like an hour waiting to skip the ad!
However, when viewing a reel from your favorite influencer on Instagram – there are no ads!
Influencers can grow your brand's social following
The more followers you have the more people will engage with your business. Influencers do a lot of the groundwork, showcasing how your brand has enhanced their life, and followers want the same and are therefore likely to follow your social accounts. A partnership with an influencer provides an opportunity for win-win online competitions or giveaways – the only way to enter is by following both social accounts.
Influencers help to boost SEO rankings by increasing organic traffic from search engines – influencers help with this. Cross-sharing content between an influencer's blog and your website increases your website's "authority" score. As more people know about your brand, it increases website organic traffic. This in turn tells search engines that people want to see your content, which boosts your SEO.
Influencer marketing is available to all businesses, no matter your industry or size
This is great especially if your business is small with a limited budget – micro-influencers are an inexpensive way to create brand awareness.  
Influencer marketing is suitable for any business by using a relevant influencer who has knowledge about your brand.
Investing in an influencer marketing strategy can be beneficial for a brand as it provides access to a larger audience and increases trust and credibility. An influencer strategy also helps to boost sales, generate content, and engage customers. However, considerations such as contracts, brand positioning, and alignment must be managed properly.
444 Media has leveraged the power of influencer marketing for various luxury and hospitality brands to give our clients a competitive edge. With more and more influencers flooding the online space, we are certain that influencers are not going away and that they can add a level of authenticity to your brand. We know – our influencer network has helped many of our clients achieve significant and consistent growth.
After reading this article it might be tempting to dive into influencer marketing, but a professional team who have experience and know how to manage the expectations as well as the brand's reputation when partnering with digital influencers is necessary.
Let's find out how WE can help you leverage the art of influencer marketing for your brand!
Get in touch HERE